Why should you choose Chat2App?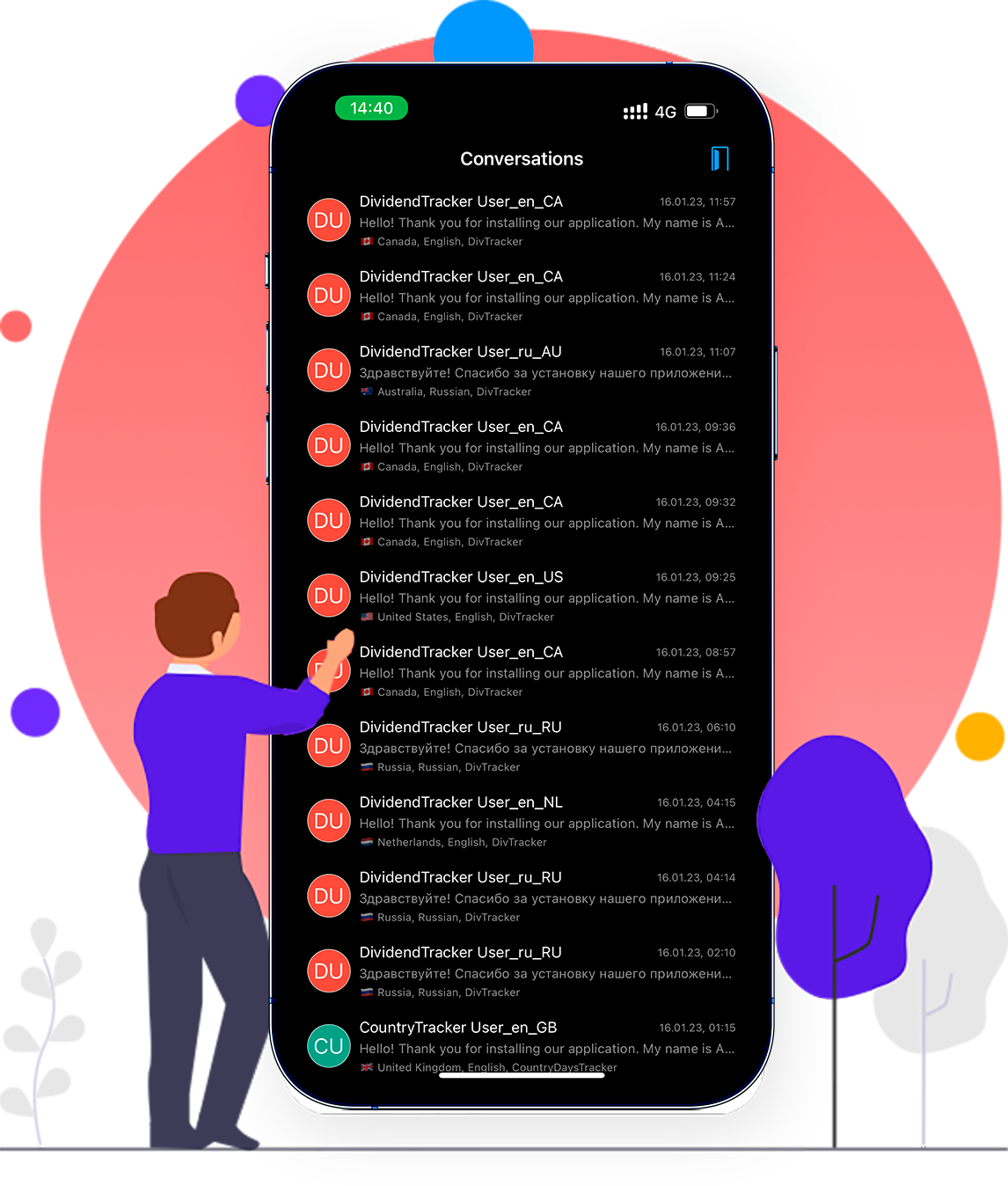 Unlimited apps
All apps, one account, no extra charge
Effortlessly add customer support chat functionality to all of your iOS apps with one simple account, and best of all, at no extra charge. Upgrade your apps and streamline your workflow today.
Customization
Open source SDK, best customization
Our iOS SDK is open source, so you can make any customization: from color and font size to full customization of any chat display parameters. Available on github: https://github.com/andrei200287/Chat2App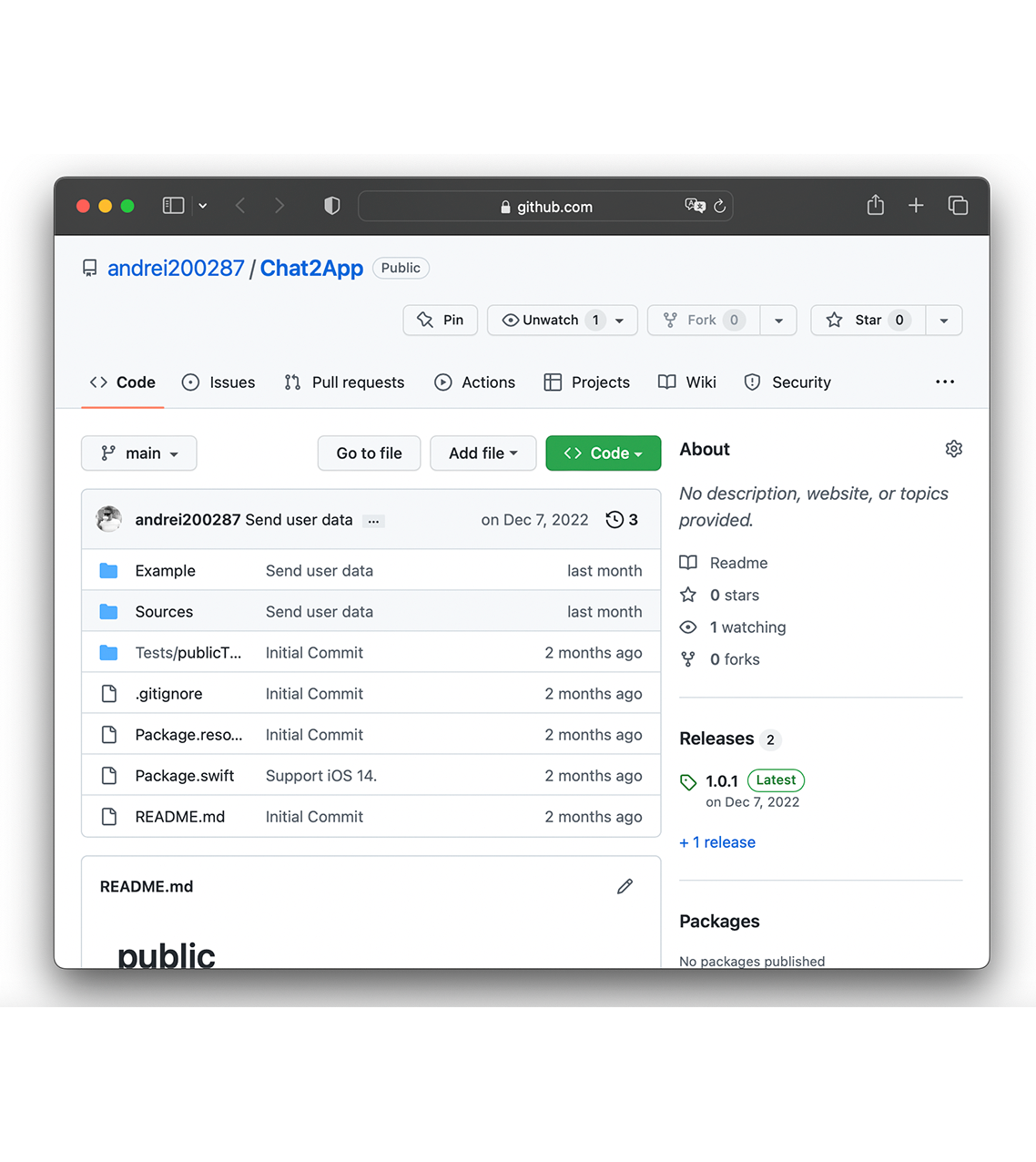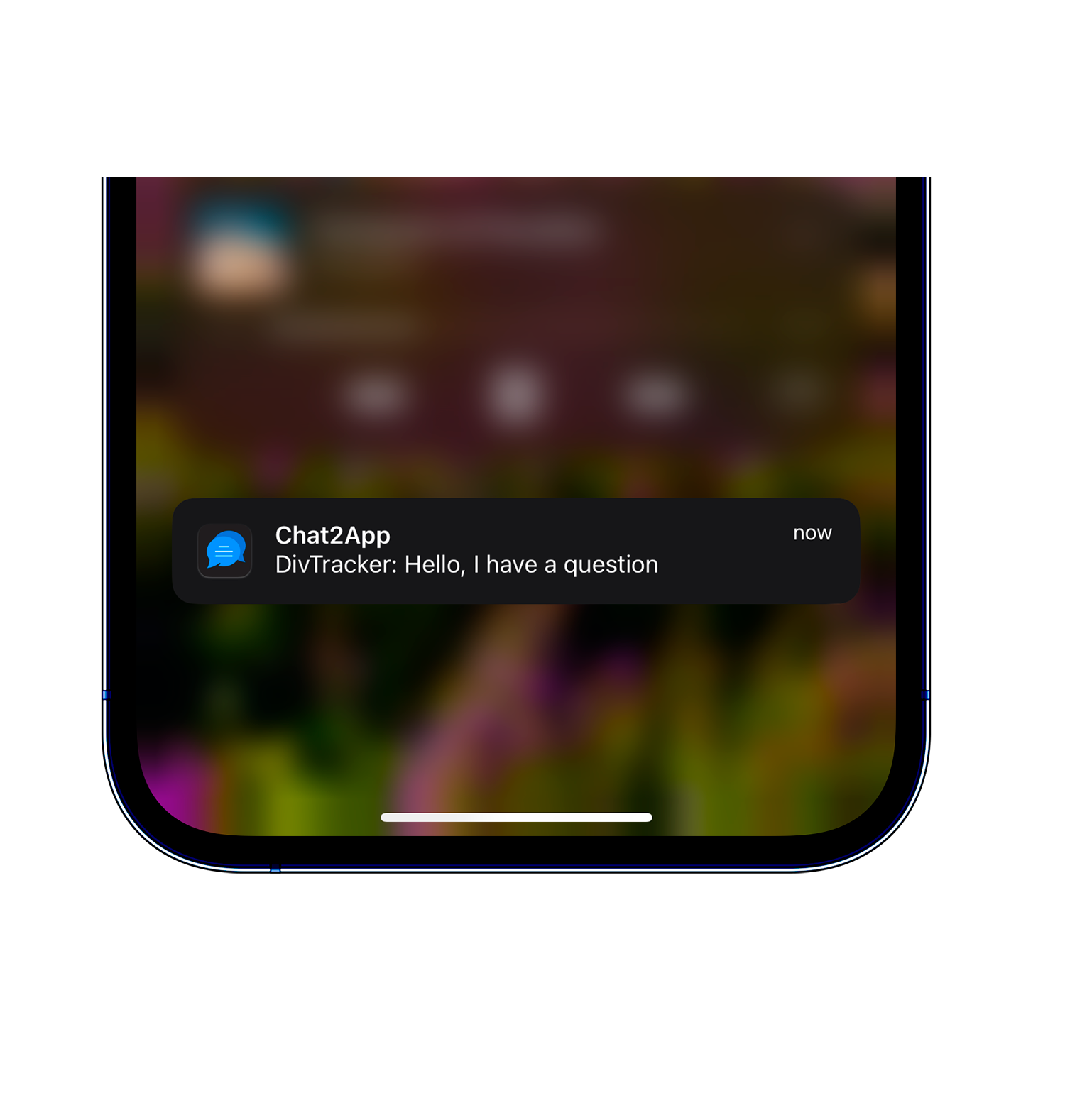 Notifications
Push Notifications
Your customers will never miss an important message. Easily add push notification functionality to your app and keep your users informed about new messages. Try it now!
Tracking
Send any parameters
Unlock valuable insights about your customers by sending any parameters. Get a deeper understanding of your users and make data-driven decisions.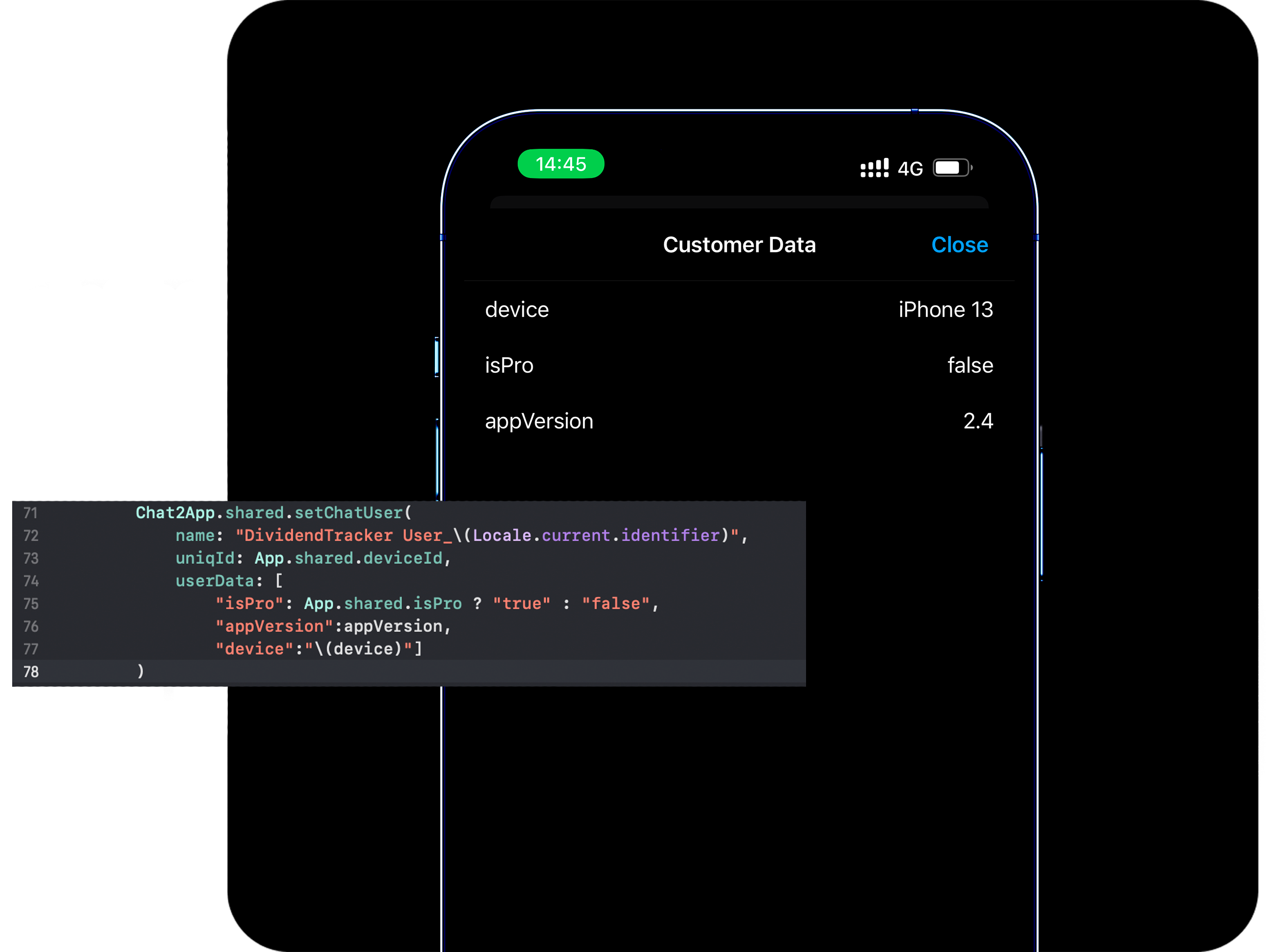 The Best Price On The Market
$99.00/ Try For Free
---
Unlimited apps
Open source, best customization
Push Notifications
Easily communicate with customers on-the-go with our iOS app
Try 3 days free, cancel any time
Secure payments via Paddle